Everyone wants to have kitchen appliances and gadgets that make cooking faster and easier. So when the first Instant Pot multi cooker hit the market, it sold like wildfire (and I was one of the excited buyers!)
But what exactly is a multi cooker, and what can it do for you? Believe me, plenty! Check out the info below to see why every kitchen could use a multi cooker and the Instant Pot Ultra is my #1 recommendation!
What Is A Multi Cooker?
A multi cooker is just what the name suggests–a piece of equipment that cooks food with multiple methods in the same unit. The types of multi cookers coming out today have the ability to perform more cooking functions than ever before–they're amazing!
Here are many of the cooking methods that one unit can now do: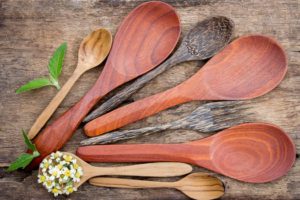 Pressure Cooking
Steaming
Saute/Browning
Baking
Yogurt Making
Rice Cooking
Slow Cooking
Warming Oven
Sanitizing
How many appliances could you put away if you had a multi cooker in your kitchen? Once I got my Instant Pot and realized just how many things it could do, it never left my counter!
What Can I Cook With My Multi Cooker?
As soon as I got my Instant Pot out of the box, I just had to know what I could cook with it! The first thing I wanted to try was making yogurt.
Now, I had been thinking about getting a yogurt maker because I love making it homemade, and I eat it every day. The method I had been using was to put my milk and cultures in pint jars, cover them, and keep them in the closed oven with the oven light on. It worked pretty good, but I hated having my oven tied up for almost 24 hours (I like it really tangy!)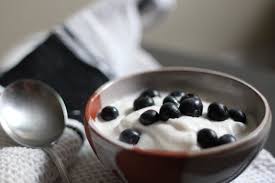 So I poured a gallon of whole milk into my Instant Pot before I went to bed and started my first batch. When I got up in the morning, I had a gallon of creamy, delicious yogurt! I strained it to give it a nice thick consistency, and then tasted it, mmmmm–I admit it, I was in love with my Instant Pot!
With the amount of homemade yogurt my family eats, I would've loved my multi cooker even if that was the only thing it made. But I had just scratched the surface!
The next thing I wanted to try was one of my husband's favorites–Iowa pork chops. They're super thick, and I cook them slowly in the oven for 2 hours to get them flavorful and tender.
I used the saute function to brown 4 chops on each side, then put them all in the Instant Pot with some vegetable broth and set it for 15 minutes. Then I released the pressure and put quartered potatoes and carrots right on top and set the cooker on again for another 10 minutes.
Wow! Everything was nice and tender, and the veggies were not mushy. I took everything out of the pot and onto a serving tray, then used the saute function to boil down the liquid into a nice sauce. My husband and I absolutely loved our Iowa chops cooked in the Instant Pot!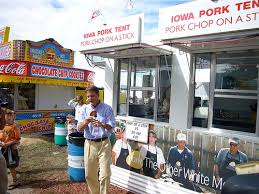 Now I learned a couple of things that made it easier for the next time. I cooked 4 chops, but could only brown them one at a time, and that took some extra time. If I had only been making 2, it wouldn't have been a big deal.
So the next time I made 4 of them, I browned them on the stove in one pan and then put them in my Instant Pot with the drippings. I had an extra pan to wash, but the whole cooking time was much faster and my oven wasn't on for over 2 hours heating up the house in the middle of July–I was one happy camper!
I've used about every feature there is on my Instant Pot. In fact, no matter what I'm cooking, I find myself browsing the internet for ways to make it in this fantastic multi cooker!
It's been easy to use, and the directions are simple to follow. My Instant Pot is a 6 quart version, but they are available in 3 quart and 8 quart sizes. For my husband and I (and my adorable grandson who stays with us frequently!), the 6 quart size is perfect. But if you're cooking for more than 4 people, I definitely recommend the 8 quart multi cooker.
Accessories You'll Love!
There are many accessories available, and the more you have, the more value you can get from your Instant Pot! Here are some that I definitely recommend:
~ Extra Inner Pot–The convenience of having an extra inner pot makes my life so much easier! There are so many times that I make yogurt overnight, swap out the inner pot to start soup or chili with the slow cooker function, and then head to work.
I also like to cook some meals ahead of time when I know it's going to be a busy week. It's soooo much easier when I can have one pot in my cooker and get another ready to go when after it's done!
~ Stackable Insert Pans–These pans fit perfectly in your Instant Pot and can do a variety of things for you whenever you want to keep food separate. My favorite way to use them is to heat up leftovers! Recently, I used them to reheat some lasagna and meatloaf–was fast, easy, and tasted much better than using the microwave!
~ Glass Lid–If you have a glass lid that will fit your Instant Pot, great! It works perfect for any non-pressure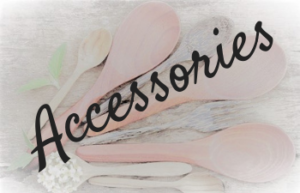 cooking, and I especially love having it when using the saute function to hold in the heat and see the food cooking.
I also use my glass lid to cover my inner pot when putting it in the fridge or to keep food warm while cooking more with my second pot. If you don't have a glass lid that fits, it's definitely worth buying one!
~ Extra Sealing Ring–Your sealing ring will last a very long time, but it can pick up food odors with use over time. If you're cooking primarily savory foods, you normally wouldn't notice any smell from the previous food cooked.
But if you're using your Instant Pot to also make sweet foods like cake or cheesecake, you don't want to smell beef stew! So you'll love having an extra ring that you can swap out when cooking different foods.
~ Springform Pan–Love cooking with a springform pan? You can also use it in your Instant Pot! Two of my daughters and I are cheesecake lovers, so I was doing my happy dance when I saw a springform pan made to fit in my cooker 🙂
~ Steamer Basket–You may already have a steamer basket that would fit in your Instant Pot, so no need to buy one if you don't have to. You'll find that there are so many ways you'll use it!
~ Egg Steamer–If anyone in your family loves egg salad the way my husband does, you hard boil a lot of eggs. The egg steamer works great, and to my surprise, the shells come off easily every time!
You can use the egg steamer for anything that you want to steam that won't fall through. I've also used it as a pot holder and cooling rack, so this is much more versatile than at first glance!
There are more accessories available, but the ones I listed are the most useful and must haves for me!
# 1 Recommended Multi Cooker–Instant Pot Ultra!
If you're looking for your first multi cooker, you just can't go wrong with the Instant Pot Ultra. There's a reason it's the bestseller on the market today!
The makers have upd
ated and redesigned it to give you a cooker that performs 10 functions:
Pressure Cooker
Slow Cooker
Rice/Porridge Cooker
Yogurt Maker
Cake Maker
Egg Cooker
Saute/Searing
Steamer
Warmer
Sterilizer
I love the look of the new Instant Pot, which is important for anyone like me who keeps it handy on the countertop! The controls and display are easy to read, and it comes with a recipe book, soup spoon, serving spoon, and measuring cup.
One improvement that I love is the redesigned pressure relief valve. It's easier to use and safer, and it's a big plus in my book!
One criticism of the Instant Pot is that they still have the stainless steel pot when other brands have come out with non-stick Teflon pots. However, I'm happy with the stainless steel and glad they kept it.
I have used many Teflon pans and like the non-stick quality, but they scratch very easy and need to be replaced often with regular use. I use my Instant Pot way too much to have to baby the pot in order to keep it from scratches! Plus, you can purchase an inner pot that has a ceramic non-stick finish, so that could be your extra one!
Multi Cookers Are For Everyone
So do I have you excited about all the things an Instant Pot multi cooker can do for you? Anyone looking for a versatile unit that make their life easier will love one!
Have you used an Instant Pot before? I'd love to hear your experiences with it and any questions you might have in the comments below!